TAKE CHARGE OF YOUR BUSINESS – TAKE CHARGE OF YOUR LIFE
BP CEO MASTERCLASS – Developed by CEO'S with over 4 decades of experience and knowledge combined into a 12-week CEO Masterclass. This National Renowned Masterclass was built to Educate and Elevate CEO'S and provide an Exclusive Certification that was previously only offered to private organizations and now redesigned for the growing needs of CEO's. Our business model includes the use of metrics to measure the financial and progress of the CEO's to facilitate sustainable and quantifiable business growth results. Hurry apply to enroll today!
Are you in business as a hobby or are you in business to be profitable?
If you are ready to be profitable and take charge of your dream join the Blue Print "CEO MASTERCLASS" A 12- week Masterclass
Why take this Master class?
CEO Have you heard?
90% of businesses that open today will be gone, doors closed in 5 years!!
50% of businesses that open today will be gone, doors closed in 1 year!!
These are real statistics and can be dream busters! Don't let this be you. The #1 reason why businesses don't make it per the SBA is Lack of Working Capital, #2 reason is Lack of Business Planning.
We know this ….CASH IS KING!
So, let's learn how to earn it, keep it and invest it!
Hurry and apply to enroll today?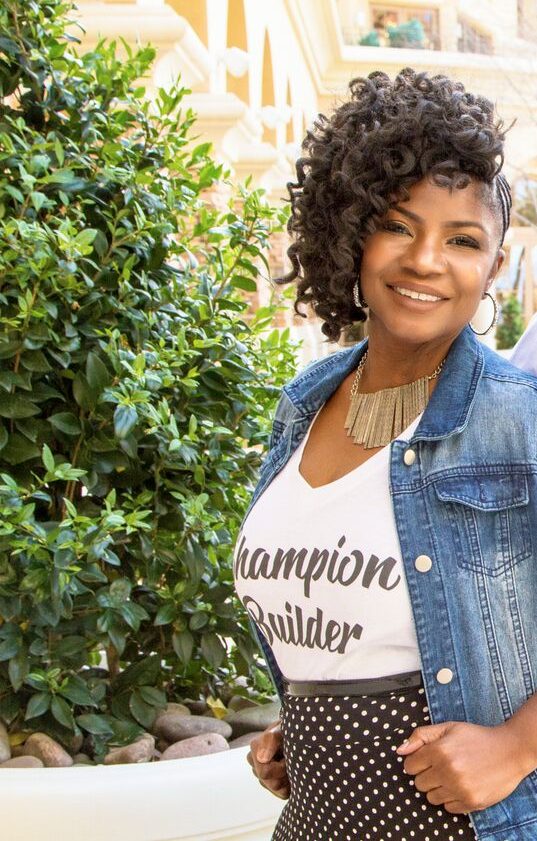 VISIONARY
Someone who believes in their dream…
and you want to be doing what makes a real difference
in people's lives everyday
What would you DARE to do or DIE trying?
INNOVATOR
You're new at this…
and you want to launch a high-profit business the
simplest way possible with all the right tools
You can create a wildly successful business doing what you love!!
ESTABLISHED CEO
You are an Established CEO…
who's looking to fast-track or increase your business growth
and gain plus have higher-paying profits
LEGACY BUILDER
You are looking to sale your business one-day…
and need to review, revamp, renew your EXIT Strategy
You understand LEGACY
Module 1:
Launch your DREAM
Entrepreneur: 90% of businesses close their doors in 5 years, over 50% in first year -
Reason #1 Lack of Capital Reason #2 No Scalable – Profitable Business Plan
Power you DREAM with a Road Map – a Blue Print. Take control of your SUCCESS
Core Focus: Business & Strategic Assessment: Setting the Stage for Growth Through a Proper Launch
(2 sessions/ 1 mentoring group / 1 live case)
CEO's will learn how to set strategic goals and identify what's needed to grow their businesses over the next 3-5 years. Assess their leadership style and form collaborations that set their mentorship group
Courses available in the module: In-house Essential Business Plan, Bankable Business Plan, Master your Pitch
Module 2:
Build your DREAM:
Master your Business Vertical. Dominate your Marketplace. Obtain Unlimited CEO Resources. MOST POPULAR offering "Bankable Business Plans – your Blue Print to a Profitable Business"
Core Focus: Finances - Balancing Cash Flow and Bottom Line
(3 sessions/ 1 CEO mentoring group/ 2 live cases)
Financial Advisors to the rescue!! Learn about the key financial statements and how financial statements relate to one another. Create "Financial Healthboards" to include key ratios that will allow for effective monitoring and comparison to other industry peers. This module will prepare CEO's to communicate current and future financial aspirations both internally and externally and prepare CEO's to gauge the financial health of business and make effective decisions as well as establish procedures.
Cash is King, Cash Flow Management, P&L, Positioning, Establishing Your Terms of Business, Negotiations
Module 3:
Grow your DREAM:
What would you DARE to do or DIE trying
Dear CEO, no matter what stage you are in the Business Life Cycle; pre-plan, recently launched, 3-5 years, 5+ years.
Core Focus: Marketing & Sales: Building Profitable Sales
(3 sessions / 1 CEO mentoring group)
Once the CEO's have a clear understanding of their financials, and are able to identify or have identified which products and customers promise to be the most profitable; as well as which markets have the greatest potential for growth; there is a high probability of continued success. Learn how to identify and secure key talent, as well has how to secure private and public capital.
Courses available In-house Essential Business Plan, Bankable Business Plan, Master your Pitch, Cash is King, Cash Flow Management, P&L, Positioning, Negotiations, Crowdfunding, Women & Investing, Establishing Your Terms of Business and more…
Resource Module:
Soar with the Eagles
It can be lonely being an CEO and Eagle but Eagles are born for the sky; they wait for the updrift and understand ground birds are not what CEO's are. Eagles Transcend and often are alone; the higher up you go the less chatter you hear on the ground. Here you will get what you need to Soar.
Core Focus: Getting What You Need to Grow and Putting it All Together
(3 sessions/Final Presentations)
12 week session is $397
classes are once a week (3 hour classes)
Application to the course is required.
ALL CEO's who complete the course will leave with a Certification of completion from BP University
Enrollment NOW for the Summer Masterclass. Starts August 7, 2018 Each class is 3 hours on Tuesday (No Class every 3rd Tuesday – reserved for your peer group)
Last class and Certification is November 13, 2018
Spring Masterclass is March 5, 2019 Enrollment opens August 1, 2018, Get on the list now for early enrollment